2016 Albariño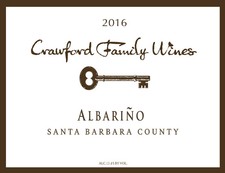 Wine Specs
Appellation
Santa Ynez Valley
We are proud to be one of very few local producers, heck California producers, who make an Albariño. There simply isn't much of this wonderful Spanish varietal planted here in California and we are very thankful to have access to some great fruit planted less than a mile from the winery. This wine represents the second crop from Brickbarn Vineyard and it is proving to be exactly what we had hoped this wine would be. Fermented entirely in stainless steel, the goal here is a light and bright wine with crisp acidity and lots of aromatics. Mission accomplished!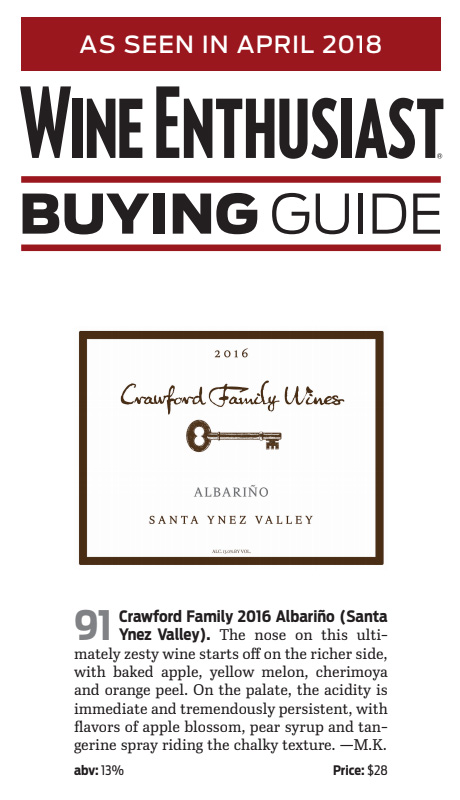 Tasting Note: The color here is light straw/gold and shimmers in the glass. The nose is packed with zesty, floral, lemon-lime aromas along with fresh peaches and apricots. The palate is punctuated by vibrant acidity, the cornerstone of well-made Albariño, as well as more of that fresh orchard peach flavor. The finish is clean and crisp and begs to be shared with food. Fresh seafood is the go-to for this wine but I love it with spicy curry dishes and Thai food.
Only 210 cases produced
100% Albariño
100% Brick Barn Vineyard
13.0% alcohol
3.31 pH
7.41 g/L TA
Wine Specs
Appellation
Santa Ynez Valley
Product Reviews
https://essaysthatwins.com/
(Nov 7, 2017 at 2:37 AM)
I had tried several wines before and any I had tasted had been sweet and sweet. This wine is none of that - recent & zesty with a beautiful acidity....I know what i will be drinking countless this summer!!